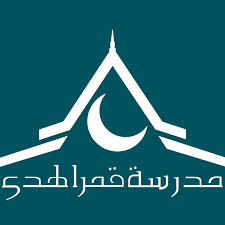 ENGLISH MEDIUM ISLAMIC INSTITUTION
INTRODUCTION
MADRASAH QAMARUL HUDA is a theological academy established in order to develop Muslim faith and leadership. Its mission is to provide worldclass education, training and research that is rooted in the rich intellectual heritage of Islamic civilisation.
MQH is accepting applications for its new Five-Year Alimah Course in Classical Islamic Studies. This programme is rooted in authentic Islamic scholarship and engaged with the pressing issues of our time. It allows students to remain true to their own tradition while also exploring how it relates to urgent contemporary challenges, such as the development of science and technology, relations between different religions and cultures, environmental change, conflict over natural resources, and many others.
MADRASAH QAMARUL HUDA, registered and supervised by the government (registration no: JAIM/SAS(M)048), is a theological college established in order to develop Muslim faith and leadership. Its mission is to provide worldclass education, training and research that is rooted in the rich intellectual heritage of Islamic civilisation.
BACKGROUND
MADRASAH QAMARUL HUDA is focussed on the development of scholarship and teaching that unites the traditional Islamic sciences with the expertise and knowledge of modern research and practice. This is not only an obvious need within the contemporary Muslim community, but a process entirely in keeping with the dynamic processes of intellectual and cultural renewal throughout Muslim history. The Five-Year Programme will itself provide an extensive grounding in the fundamentals of the traditional Islamic sciences, alongside the study of contemporary issues and disciplines relevant to the application of the tradition today. The programme focuses on the intensive study of Classical Arabic, in order to allow students to work with relevant fundamental texts in their original language. The Core Curriculum focuses on Islamic Studies through the study of classical texts uniquely designed to allow students to think about how to contextualise and apply their learning in Islamic Studies in the most appropriate and beneficial ways.
TEACHING STAFF
The Core Curriculum will be taught by qualified Alimahs with an appropriately high level of familiarity with and competence in the Islamic sciences as traditionally understood and practiced. The Contextual Knowledge and Skills modules will be taught by other Academic Staff of MQH and Visiting Lecturers. These include academics, experts and Muslim leaders with distinguished and extensive records of community service and leadership. The programme is supervised by Mawlana Abbas Zubair Ali (South Africa).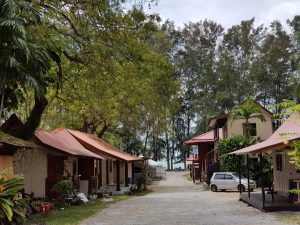 STAFF
MUDIR
– Kamarul Norhisham bin Omar
SPIRITUAL & ACADEMIC ADVISORS
– Mawlana Abbas Ali (South Africa)
PATRONS
– Omar bin Abu Bakar JP
– Allahyarhamah Saerah binti Bachik
TRUSTEE BOARD
– Kamaruszaman bin Omar
– Kamaruddin bin Omar
– Kamaruzuan bin Omar
– Kamarul Aznon binti Omar
– Kamarul Norhisham bin Omar
– Kamarul Ariffin bin Omar
– Kamarul Baharin bin Omar
– Kamarul Mazita binti Omar
CHAIRMAN
– Kamaruddin bin Omar
TEACHING STAFF
– Maulana Ahmad Syamim bin Ishak
– Maulana Ahmad Amin bin Noor Akhmal
– Ustaz Abdullah Zubair bin Suhaimi
– Ustadha NurNamirah bt Abdul Malik
– Ustadha A'ishah bt Kamarul Norhisham
– Ustadha NorAsma bt Noor Akhmal
– Ustadha Asiah bt Kamarul Norhisham
– Ustadha Atikah bt Ahmad
ADMIN STAFF
– Melina bt Abd Karim
– Ustadha A'ishah bt Kamarul Norhisham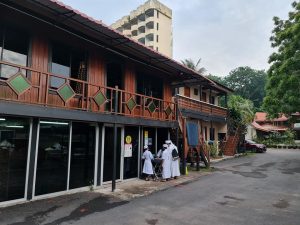 STUDENT
Boys
Nazirah Class  – 12 Students
Tahfeez Class  – 18 Students
total                   – 30 Students
Girls
Tahfeez Class  – 30 Students
Alim 1                – 2 Students
Alim 2                – 2 Students
total                   – 34 Students
COURSE
Maktab
The Maktab program includes Al-Qur'an, Tajweed, Aqaaid, Akhlaaq, Fiqh, Arabic and Masnoon Doas. This program is available 4 nights per week, Monday to Thursday from 7.15pm – 9.15pm. The Maktab Program caters to primary students aged between 7-12.
Tahfeez
NAZIRAH
Students who go through this stage are those who have not been fluent in reading and also those who have not yet finished basic reading.
TAHFEEZ
For students who have completed the Nazirah stage or their basic reading is already smooth, they will follow this stage. At this stage, students will memorize the entire Quran with certain methods that will be taught to them.
SYAHADAH TAHFIZ (Quranic Expertise)
Students who have memorized the entire 30 juzu 'will strengthen their memorization by following the specialization program of the Quran or also known as syahadah. After passing this level, the student is recognized as al-Hafiz.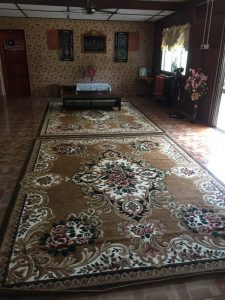 Alimah Course
YEAR 1
FIQH (JURISPRUDENCE)
– Safīnat un-Najā
– Al-Mabadiul Fiqhiyah
HADĪTH (PROPHETIC TRADITIONS)
– Zād ut-Tālibīn
– (Mufīd ut-Tālibīn)
AQAID
– Tasheelul Aqaid
ARABIC NAHW (ARABIC GRAMMAR)
– Tas'hīl un-Nahw
– Simplified Arabic Grammar
– An-Nahwul Wadih
– An-Nahw wa Alsarf fil qawaid arabia
SARF (ARABIC ETYMOLOGY)
– Tas'hīl us-Sarf
– Treasures of Arabic Morphology
HISTORY
– Tasheel ul Tareekh vol 1 to 4
TAFSĪR AL-QURĀN (EXEGESIS)
– Tas'hīl ut-Tarjamah – Juz' 28-29-30
– Tafsīr ul-Jalālayn – Juz' 26-27
(Year 2, 3, 4, & 5 Coming Soon)
REQUIREMENTS
Alim / Alimah Program
Average age: 15 and above.
Able to read and write in English fluently.
Basic Arabic knowledge is recommended but not compulsory.
Tahfeez
Ages: 5 to 15
Able to read Arabic text fluently.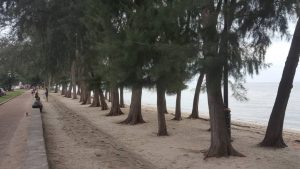 FACILITIES
Library
Dining hall
Surau / mosque
Cooperation
Sick bay
Guest rooms
Dobi
Soccer bot
futsal
Badminton
Beach recreation
COSTS AND FEES
Tuition Fees
Maktab                        – RM75
Tahfeez                       – RM200
Alimah                         – RM300
Meals
Lunch & Dinner           – RM100
Lunch Only                  – RM50
Foreigners
Initial Visa                   – TBA
Healthcare (per year) – RM200
Other Costs
Registration(one-time)- RM200
Books (Tahfeez)          – RM18
Books (Alimah)           – RM300-500
Boarding (monthly)     – RM350
Notes
Boarding fees include breakfast, lunch & dinner.
Boarding facilities are fully air-conditioned.
Immigration usually gives 6 month visa upon initial application. Every application after will usually be given a 1 year visa extension.
CONTACT DETAILS
Office Hour :
Monday – Thursday    – 8.30AM –  9PM
Friday                             – 8.30AM – 12PM
Saturday – Sunday      – Closed
Phone:
+606-3512-966
Admin inquiries:
+601-3742-8827
Course inquiries:
+44-7908-685361
Address:
C-7886 Pantai Kundur,
Batu 9, Tanjung Keling,
76400, Melaka,
Malaysia.